06 Sep

Being a Call Handler for Torbay Community Helpline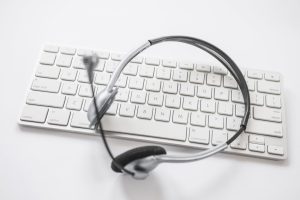 As a new member of the Torbay Communities team, I have been reflecting on the remarkable journey that began during the second lockdown.
I watched as the Torbay Community Helpline became a beacon of hope and support for our community. Seeing such growth is inspiring to see the impact and the way it provided a pivotal role for so many of us when we were uncertain. Witnessing the Helpline move forward positively while it plays such a central role in our community today is truly rewarding.
I am sharing my personal experience from three aspects: volunteer, recipient, and employee. In highlighting the heart of our community and its fabulous local support system, I can see how vitally important the impact of the Torbay Community Helpline is for our Bay.
In a world that often feels disconnected, the power of a strong and tightly-knit community cannot be underestimated. During the second lockdown, as many of us grappled with isolation and uncertainty, the community in Torbay was unwavering in its resilience.
While some offered friendship and came forward to give time, others offered deliveries & collections from shops & pharmacies. The Helpline offered this thread of humanity, allowing us a sense of togetherness that reminded us that we were not alone. During the tough times, the true value of community support comes to light, highlighting the links that tie us together.
From its modest beginnings to its current role as a cornerstone of our community, I can't believe what a remarkable evolution the Torbay Community Helpline has undergone. I clearly remember the early days of my volunteer journey. We answered calls from our homes, armed with little more than a computer, determination and a dedicated skeleton staff who had the patience of Job in showing the volunteers how to direct the unprecedented flow of calls.
Over time, the Helpline has grown, adapting to the changing needs and technologies, ensuring that our community receives the support it deserves. The breadth of services now signposted by the Torbay Community Helpline is truly inspiring. From providing basic day-to-day assistance to offering crucial information and referrals – the Helpline is a wellspring of aid for those in need.
I remember chatting to one gentleman in particular who was overcome with gratitude at how the Helpline had managed to guide him through a really tough time organising someone to walk his dog and collect his medication. Like so many others, his family could not come to assist him, and he had no idea how to manage.
Through the Helpline, we were able to connect him with local resources, easing his worries and instilling a sense of comfort – mostly because there was a human voice at the end of the line. Someone really listening, someone who understood, and was offering a helping hand generously extended by members of our community.
This little hub proved… that together, we are stronger! This, I think, is possibly the most important reason for the Helpline's monumental success. I believe that it is not the grand gestures (not to lessen their impact), but it is the humanity and volume of the little stories that are a testament to the Helpline's impact, creating a tapestry of shared experiences that binds us all together.
As I transitioned from a volunteer to a team member, I was struck by the dedication and passion of those around me. Both staff and volunteers, driven by a shared commitment to our community's wellbeing, are the backbone of the Torbay Community Helpline. The volunteer's selflessness and willingness to contribute their time and skills have inspired me and countless others.
I can tell you that my journey from volunteer to team member has been enlightening, rewarding and transformative. I have been nurtured, cared for, considered and seen. Every day that I sit at my computer, ready to begin my shift on the Helpline I am led by example, and have been guided and educated with strength.
If my words have resonated, perhaps you'd consider joining our ranks. Whether through volunteering or supporting the Helpline financially, your involvement can help us continue to uplift our neighbours and build a stronger, more compassionate community.
Becoming a part of the Torbay Community Helpline family is really easy. Don't hesitate – call 01803 446022 and chat to one of our Helpline staff.
---
Image by Freepik